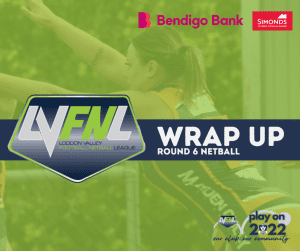 MAIDEN Gully YCW Eagles soared to a 12-goal victory against Calivil United in Saturday's sixth round of A-grade netball in the Bendigo Bank Loddon Valley FNL season.
The Eagles and Demons played on the Calivil court.
Eagles' coach Christie Griffiths and Leisa Barry were among the best in a 58-46 win as Maiden Gully YCW marked a hat-trick of wins.
The Demons went into Saturday's confidence unbeaten.
A great run by Calivil United had included victories against Mitiamo and Bridgewater.
A lengthy run without a win for Newbridge was ended at Gadsden Finance Serpentine Reserve.
The Maroons dominated play against Bears Lagoon Serpentine to win 46-23.
After a rest the previous week because it was drawn to play Inglewood, Mitiamo passed the 60-goal mark in its clash with Pyramid Hill.
The Superoos dominated from the first pass at John Forbes Oval in Mitiamo to win 64-29.
Marong had a rest in A-grade, but the Panthers played Inglewood in the lower grades at Dissy Machinery Oval in Inglewood.
Bridgewater had the bye.
In next Saturday's round seven action, Maiden Gully YCW faces Mitiamo at Marist College Oval in Maiden Gully.
Newbridge and Bridgewater meet at Holloway Air Riverside Oval in Newbridge.
Marong takes on Bears Lagoon Serpentine at Malone Park.
Pyramid Hill and Calivil United clash at Mitchell Park.
Written by Nathan Dole.