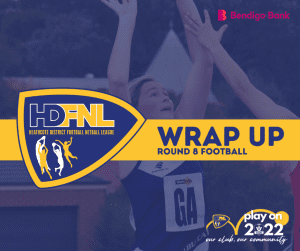 A BRILLIANT team effort has lifted Lockington Bamawm United to the fifth rung on the A-grade netball ladder after Saturday's eighth round in the Bendigo Bank Heathcote District Football Netball League season.
The LBU Cats played inspired netball on Colbinabbin's court at M.J. Morgan Reserve to claim a win against a club which has dominated many of their contests across the past 10 seasons.
Strong defence played a key factor in LBU's long-awaited win against the Grasshoppers.
There were many outstanding contributors for the Jessie Hardess-coached LBU in the 50-38 victory.
A strong workrate through mid-court and defence was capped by the play of Annalesa Turner in attack as Tracey Ogden and Sarah Ogden starred at wing defence and in the centre.
In a round of upsets, North Bendigo stunned Mount Pleasant at Hibo Hotel Oval in Atkins Street.
The third-placed Blues had built great momentum in recent weeks, but it was the team in red, white and blue which marked its second win of the season and moved from last on the ladder after a 42-37 victory.
A dominant run by Elmore kept going as the Bloods won 73-36 on their court against Huntly.
The defeat meant the Hawks dropped out of the top five.
White Hills scored a 54-33 win against Leitchville-Gunbower at the Scott Street ground.
Heathcote had the bye.
Clubs mark the halfway point of the season next Saturday.
Stung by defeat, Mount Pleasant will return to Toolleen to take on Colbinabbin.
Leitchville-Gunbower and Heathcote will clash at Leitchville.
Huntly plays White Hills at Huntly's Strauch Reserve.
Lockington Bamawm United faces Elmore on Lockington's court.
North Bendigo has the bye.
Written by Nathan Dole.