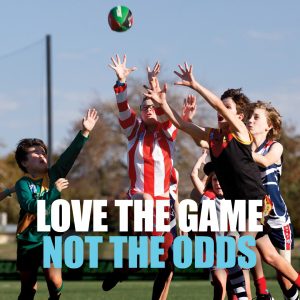 Next week, we're hosting a Love the Game round!
We're calling on all clubs and coaches to get involved to help kids understand the importance of loving the game.
We want kids to know that sport and betting don't have to go together.
Young men (18–24 years) make up almost a third of all sports bettors in Victoria, and participation by young women is rising.
Make a game plan to talk to kids about the risks of sports betting.
@responsiblegambling
@lovethegame